Family Dentist in Mount Pleasant, SC
Our staff at Garner Family Dentistry maintains the highest level of accreditation and pursue continuing education courses to stay current with the latest dental technology and procedures. They are a talented group of professionals that always make the needs of our patients the first priority. The brief introductions below are provided to familiarize you with our staff.
Dr. Cynthia L. Garner, DDS, AEGD
Family Dentist Mount Pleasant, SC
Garner Family Dentistry

Dr. Garner thinks it is important for a dentist to provide a background about themselves and communicate their philosophy of dentistry.
Dr. Garner is originally from Omaha, Nebraska and went to Creighton University Dental School , a nationally recognized private Catholic school noted for its challenging dental program and strong academic reputation. In fact, her dental graduating class achieved the highest operative dental score in the nation on our dental boards in 1995. Following dental school graduation, she was selected for an intensive dental residency program at Temple University in Philadelphia and earned an Advanced Education in General Dentistry (AEGD) degree. As a result of that challenging program, her skills and experience were greatly enhanced in the areas of general and cosmetic procedures.
After graduation from Temple in 1996, she returned to Omaha where she worked as an associate dentist. While there, Dr. Garner met and married an Air Force officer, Alan Garner, who is from the Isle of Palms, South Carolina. During their years as an Air Force family, they moved around to various states while Dr. Garner continued to work as a managing dentist and associate at different practices. After her husband's retirement from the Air Force, they found their way back to Charleston and beautiful Mt. Pleasant, South Carolina.
Though Dr. Cynthia Garner has been in private practice for many years, she continues to pursue further education to enhance her skills and to provide outstanding care to my patients. Each year she devotes 100 hours of advanced education to improve her expertise and learns the latest techniques and materials available for dentistry. Currently, Dr. Garner is involved with Dr. Frank Spear's hands-on workshops in Scottsdale, Arizona where some of the finest advanced techniques for Dental Occlusion and Cosmetic Dentistry are taught by some of the best dentists in the United States. In addition, she is a member of the renowned Seattle Study Club which is a professional association of dentists committed to the advancement of dental excellence. These hands-on professional development activities result in the best possible care and choices for our patients.
Building a foundation of trust by treating our patients as special individuals is vital to our success. The entire Garner Family Dentistry team is committed to providing personalized gentle dental care that will preserve and enhance your smile in a friendly atmosphere. We are a dental team devoted to restoring, preserving, and enhancing the natural beauty of teeth using conservative, state-of-the-art procedures that will result in beautiful long-lasting smiles. Above all, we are a team, and our patients make the decisions about the care we pursue.
It is an honor to be a part of the profession of dentistry and we would consider it a privilege to meet your dental needs.
---
Courtney
Courtney is a Registered Dental Hygienist with 17 years of experience. Courtney began working at Garner Family Dentistry in 2011 and remained at the practice until 2016, at which point she welcomed a third child and became a stay-at-home mom for five years. During this time, Courtney remained a patient of Garner Family Dentistry and in 2022 returned to our practice as a hygienist. We are thankful to have her back on our team! In her free time, Courtney enjoys date nights with her husband, spending time with her kids, and running.
---
Susan

Susan is a Registered Dental Hygienist with 36 years of experience and has been a member of the Garner Family Dentistry team for over six years. Susan resides in Mount Pleasant with her husband and raised her children here. She enjoys traveling, beach time, boating, and snow skiing.
---
Ashley
Ashley is a Registered Dental Hygienist with 16 years of experience. She joined Garner Family Dentistry's team in July of 2022 and has been an excellent addition to the practice! She and her husband Brian, a Lieutenant Commander in the Navy, have three boys and reside in the Charleston area. When Ashley isn't caring for our patients, she enjoys spending time with her three boys and English Bulldog, in addition to cooking, boating, and gardening.
---
Dawn
Dawn joined Garner Family Dentistry in 2022 as a member of our front office staff. Dawn has 7 years of front office experience, and her knowledge and bright personality make her a great addition to Garner Family Dentistry! In her free time, Dawn enjoys traveling, spending time in the sunshine on the boat, at the beach, or at the pool with her husband of 30 years and her adult children.
---
Connie
Connie has been in dentistry for 28 years and has been a wonderful member of the Garner Family Dentistry team for 8 years as part of the front office staff. Connie is married with two sons and is a Mt. Pleasant local. She enjoys reading, going to the beach, Clemson Football, and spending time with family and friends.
---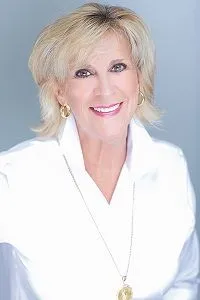 Janie
Janie has worked as a member of our front office for over 20 years. She brings over 25 years of dental office knowledge and experience to our front office, as a former dental assistant herself, and we will miss her at Garner Family Dentistry as she enters retirement in 2023. She is the friendly face most patients recognize over the years at the practice, and we know that her presence at the office will be deeply missed by patients and GFD staff. We are immeasurably thankful for her knowledge and care at Garner Family Dentistry over the last 23 years and wish her all the best as she enters this new chapter! Janie remains a Mt. Pleasant local and is a proud grandmother to three wonderful grandchildren.
---
Robin
Robin is a Certified Dental Assistant with 33 years of experience in dentistry. She has worked at Garner Family Dentistry for three and a half years and is an essential member of the practice. Robin is married with one daughter and is a local of Mount Pleasant. She enjoys interior decorating, cooking, boating, and spending time with her three grandsons.
---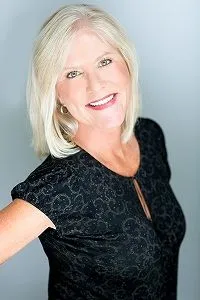 Donnette
Donnette is a Registered Dental Hygienist and has been at Garner Family Dentistry for over 15 years as part of the incredible personalities here at the practice. She has worked for over 20 years as a hygienist and brings a wealth of knowledge and experience to our hygiene department. Donnette began retirement in 2022, however, remains part of our team as a temporary dental hygienist. Her passion is art, and she has become one of the Charleston area's talented artists. She also loves to play golf and can be found on the golf course as often as possible. She is very proud of her son who is a Clemson University graduate. Go Tigers! Donnette and her husband Doug reside in Mt. Pleasant.
---