Cosmetic Dentistry in Mount Pleasant, SC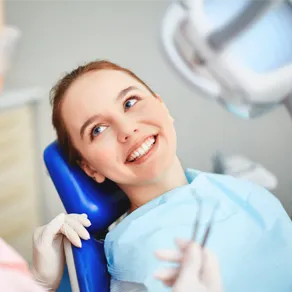 A smile impacts so much, from our health and appearance to our self-confidence, so if you find yourself feeling less than confident about the color, size, shape, or alignment of your smile, our Mount Pleasant, SC, dentist Dr. Cynthia Garner can help you get that beautiful and more confident smile with the help of our full cosmetic dentistry services.
What is Cosmetic Dentistry?
Here at our practice, Dr. Garner believes that everyone should have a smile they feel confident in, which is why she offers a full range of cosmetic options to meet her patients' needs. Cosmetic dentistry is a dental specialty that focuses solely on ways to enhance and improve the overall look of a person's smile. No two smiles are exactly the same, and Dr. Garner's artistic and meticulous touch means that every smile is uniquely and perfectly crafted based on your smile goals.
Who Are Candidates for Cosmetic Dentistry?
You can have a healthy smile but still feel like your smile is lacking esthetically. That's where our dental team comes in. We want you to have a smile that looks as great as it feels! Ideal candidates for cosmetic dentistry are great at maintaining good oral hygiene and keeping teeth and gums healthy and clean. They are also realistic about their goals for treatment and what cosmetic dentistry can offer them. When you come into our practice, we are here to listen to your needs, map out your treatment plan and help you determine the right cosmetic treatment or treatments to help you get as close as possible to your dream smile.
What Are the Types of Cosmetic Dentistry?
Again, we believe in providing our patients with as many options as possible so they can get the smiles they've always wanted. We offer a variety of cosmetic dentistry options including,
Dental bonding
Tooth reshaping
Gum reshaping
Invisalign
Smile makeovers
Dr. Cynthia Garner and her team provide superior, customized cosmetic dentistry to the Mount Pleasant community. If you are interested in cosmetic dentistry, call (843) 884-6002 today.