Posts for: August, 2019
By Garner Family Dentistry
August 17, 2019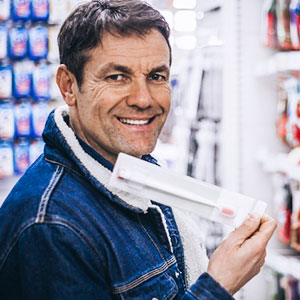 When you're buying a tool or appliance, you compare brands for the best quality you can afford. There's another important item that deserves the same level of scrutiny: your toothbrush. Choosing the right one for you can make a huge difference in your oral hygiene effectiveness.
But a visit to your store's dental care aisle can dim your enthusiasm. You have plenty of options involving all manner of shapes, sizes and features. Perhaps too many: After a while, the sheer number of choices can paralyze your decision-making process.
You can streamline this selection process by concentrating on a few important toothbrush basics. First up for consideration: the bristles. While you may think a good stiff brush would be best, it's actually the opposite—most dental professionals recommend softer bristles. That's because hard bristles can potentially damage your teeth and gums over time.
Softer bristles are gentler on your teeth and just as effective for removing plaque, if you use the right technique and thoroughly brush all tooth surfaces. And look for rounded bristles, which are friendlier to your gums.
Next, look for a brush that feels right in your hand. If you have problems with manual dexterity, look for one with an oversized handle. Some brushes come with angled necks and tapered heads, which you may find effective in reaching less accessible back teeth. This might mean trying different brushes until you get one that's right for you. Don't worry, though, you're not buying a brush for life—in fact, you should change out your brush every three to six months.
You'll also rarely go wrong buying a toothbrush with the American Dental Association Seal of Acceptance on the packaging. This seal signifies the toothbrush has undergone testing and met the ADA's standards for hygiene effectiveness. While some manufacturers of effective brushes don't pursue this seal, you can be sure one with it has passed the test of quality.
It makes all the difference in the world having the right tool for the job. Be sure your toothbrush is the right one for you.
If you would like more information on toothbrushes and other dental care products, please contact us or schedule an appointment for a consultation. You can also learn more about this topic by reading the Dear Doctor magazine article "Sizing up Toothbrushes: How to Choose the Right Brush for Optimal Oral Health."
By Garner Family Dentistry
August 07, 2019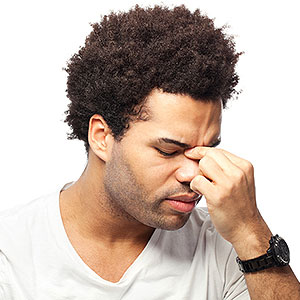 If you suffer frequent sinus infections, you might want to talk with your dentist about it. It could be your chronic sinus problems stem from a deeply decayed or infected tooth.
Sinuses are hollow, air-filled spaces in the front of the skull associated with nasal passages. The largest, the maxillary sinuses, are located just behind the cheekbones and above and to the rear of the upper jaw on either side of the face. These sinuses can become painfully congested when infected.
One possible cause for an infection in the maxillary sinus can occur in certain people whose upper back teeth (the molars and premolars) have roots that are close to or even protrude into the sinus. This is normally a minor anatomical feature, unless such a tooth becomes infected.
An infection in teeth with advancing decay or whose nerve tissue has died will eventually reach the root tip through tiny passageways called root canals. If the roots are close to or penetrating the maxillary sinus, the infection could move into the sinus. This is known as Maxillary Sinusitis of Endodontic Origin (MSEO).
A case of MSEO could potentially go on for years with occasional flare-ups of sinus congestion or post-nasal drip. Because of the nature of the infection within the sinus, the affected tooth itself may not show the normal signs of infection like sensitivity or pain. Doctors may attempt to treat the sinus infection with antibiotics, but because the actual source of the infection is within the tooth, this therapy is often ineffective.
If your doctor or dentist suspects MSEO, they may refer you to an endodontist, a specialist in root canals and interior tooth problems. With their advanced diagnostic capabilities, endodontists may have a better chance of accurately diagnosing and locating the source of a tooth-related infection.
As with any non-vital tooth, the likely treatment will be root canal therapy in which the infected tissue within the tooth is removed and the empty spaces filled to prevent future infection. For MSEO, the treatment not only preserves the tooth but may also relieve the infection within the sinus.
If you would like more information on the possible dental causes to sinus problems, please contact us or schedule an appointment for a consultation.