Posts for: August, 2016
By Garner Family Dentistry
August 19, 2016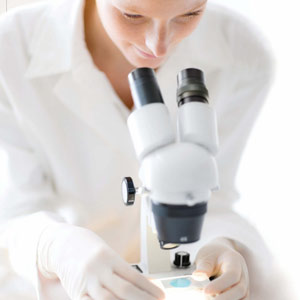 While it doesn't garner the star power of blood, saliva is still an important bodily fluid. A true multi-tasker, saliva contributes in many ways to the function and health of the body, from stronger teeth to more efficient digestion.
Here are six ways saliva helps your mouth and body function properly and stay healthy.
The mouth's natural cleanser. Bacteria are responsible for much of the dental disease that plagues us, particularly tooth decay and gum disease. Saliva clears the mouth of food remnants, bacteria's primary feeding source, after we eat. This leaves a cleaner mouth and fewer bacteria to cause infection.
The immune system's partner. Saliva contains an antibody called Immunoglobulin A (IgA) that attacks disease-causing microorganisms. Along with secreting other antibacterial agents like lactoferrin and lyzozyme that curb the growth and development of bacteria, saliva serves as the body's first line of defense against pathogens entering through the mouth.
Acid neutralizer. The optimal oral environment is a neutral pH of 7. Many of our foods and beverages, though, are highly acidic, which can raise the mouth's acid level. The acidic environment causes the minerals in tooth enamel to soften and dissolve (a process called de-mineralization). Saliva restores the balance by neutralizing any remaining acid after we eat (a process that takes about 30 to 60 minutes).
Mineral replacer. Even under normal conditions, enamel will de-mineralize to some extent whenever the mouth becomes acidic. Saliva restores some of the enamel's lost minerals like calcium and phosphate while it's neutralizing acid. If fluoride is also present in saliva from fluoridated drinking water or toothpaste, it too is absorbed by the enamel making it stronger and more resistant to acid attacks.
Digestion enhancer. Saliva lubricates the mouth while we eat, making it easier for us to chew (and taste) our food. Saliva also releases the enzyme amylase as we chew to break down starches before the food enters our stomach. The end result is more efficient and comfortable digestion.
The wave of the future in diagnostics. Like blood and urine, saliva contains genetic and disease markers that could tell a physician if a patient has a certain condition. Since collecting a saliva sample is much easier than with these other bodily fluids, diagnosing disease with saliva will become more prevalent as more calibrated devices reach the market.
If you would like more information on the role of saliva in the body, please contact us or schedule an appointment for a consultation. You can also learn more about this topic by reading the Dear Doctor magazine article "Saliva."
By Garner Family Dentistry
August 04, 2016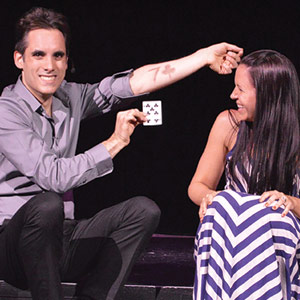 Magician Michael Grandinetti mystifies and astonishes audiences with his sleight of hand and mastery of illusion. But when he initially steps onto the stage, it's his smile that grabs the attention. "The first thing… that an audience notices is your smile; it's what really connects you as a person to them," Michael told an interviewer.
He attributes his audience-pleasing smile to several years of orthodontic treatment as a teenager to straighten misaligned teeth, plus a lifetime of good oral care. "I'm so thankful that I did it," he said about wearing orthodontic braces. "It was so beneficial. And… looking at the path I've chosen, it was life-changing."
Orthodontics — the dental subspecialty focused on treating malocclusions (literally "bad bites") — can indeed make life-changing improvements. Properly positioned teeth are integral to the aesthetics of any smile, and a smile that's pleasing to look at boosts confidence and self-esteem and makes a terrific first impression. Studies have even linked having an attractive smile with greater professional success.
There can also be functional benefits such as improved biting/chewing and speech, and reduced strain on jaw muscles and joints. Additionally, well-aligned teeth are easier to clean and less likely to trap food particles that can lead to decay.
The Science Behind the Magic
There are more options than ever for correcting bites, but all capitalize on the fact that teeth are suspended in individual jawbone sockets by elastic periodontal ligaments that enable them to move. Orthodontic appliances (commonly called braces or clear aligners) place light, controlled forces on teeth in a calculated fashion to move them into their new desired alignment.
The "gold standard" in orthodontic treatment remains the orthodontic band for posterior (back) teeth and the bonded bracket for front teeth. Thin, flexible wires threaded through the brackets create the light forces needed for repositioning. Traditionally the brackets have been made of metal, but for those concerned about the aesthetics, they can also be made out of a clear material. Lingual braces, which are bonded to the back of teeth instead of the front, are another less visible option. The most discrete appliance is the removable clear aligner, which consists of a progression of custom-made clear trays that reposition teeth incrementally.
How's that for a disappearing act?!
If you would like more information about orthodontic treatment please contact us or schedule an appointment for a consultation. You can also learn more about the subject by reading the Dear Doctor magazine article "The Magic of Orthodontics."