Posts for: October, 2014
By Garner Family Dentistry
October 27, 2014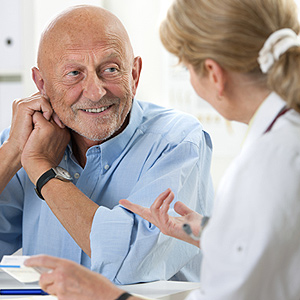 Most of us think of insurance as a means to protect us and our families from unforeseen loss. While that's the general definition, some insurance plans — like dental — don't quite work that way.
The typical dental plan actually works more like a discount coupon for dental services. Most are part of an employer-based benefit package and usually "fee-for-service": the insurance company pays for part or sometimes the entire bill after your dental visit based on a fee schedule laid out in the policy.
A plan's benefits depend on what the insurer offers to cover and what level of coverage your employer (or you) are willing to pay for. Typically, the more items covered under the policy, the higher the premium. Any deductibles (the amount you must pay out of pocket before receiving any plan benefits) can also affect the premium — the lower the deductible, the higher the premium.
The benefits may also be limited due to what a patient's dentist charges for services. Most insurers pay benefits based on what they determine to be the "usual, customary and reasonable" (UCR) fee for a particular service. The dentist's fees are most often higher, however, resulting in the patient paying a higher percentage of the bill.
Still, a dental plan can work to your financial advantage, especially if it's employer-based with premiums paid by your employer. It may not be advantageous, however, if you're paying the premiums. For example, a person without insurance might spend on average $200 a year for basic dental care (mostly preventative — checkups and cleanings), while a person with insurance may have those expenses covered, but are paying yearly premiums of $500 or more for the plan.
You should also consider one other factor: our first priority as dentists is to pursue the best course of treatment for your particular dental needs, which may not always align with what your policy covers. At the same time, we understand the limitations you may be under with your plan — we work in this world every day. We'll certainly assist you in navigating the insurance waters to achieve the best care for what you can afford.
If you would like more information on dental insurance and other financial arrangements, please contact us or schedule an appointment for a consultation. You can also learn more about this topic by reading the Dear Doctor magazine article "Dental Insurance 101."
By Garner Family Dentistry
October 09, 2014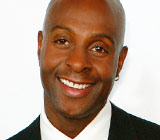 As a Pro Football Hall of Famer and first runner up on the hit television show Dancing with the Stars, Jerry Rice has a face and smile that truly has star quality. However, that was not always the case. During an interview with Dear Doctor magazine, the retired NFL pro discussed his good fortune to have had just a few minor dental injuries throughout his football career. He went on to say that his cosmetic dentist repaired several of his chipped teeth with full crowns. Rice now maintains his beautiful smile with routine cleanings and occasional tooth bleaching.
If you have chipped, broken or missing teeth, or are considering a smile makeover, we want to know exactly what you want to change about your smile, as the old adage is true: Beauty is in the eyes of the beholder. This is one reason why we feel that listening is one of the most important skills we can use during your private, smile-makeover consultation. We want to use this time to ensure we see what you see as attractive and vice versa so that together we can design a realistic, achievable blueprint for your dream smile.
For this reason, we have put together some questions you should ask yourself prior to your appointment:
What do you like and dislike about the color, size, shape and spacing of your teeth?
Do you like how much of your teeth show when you smile and when your lips are relaxed?
Are you happy with the amount of gum tissue that shows when you smile?
Do you prefer a "Hollywood smile" with perfectly aligned, bright white teeth, or do you prefer a more natural looking smile with slight color, shape and shade variations?
To learn more about obtaining the smile you want, continue reading the Dear Doctor magazine article "Great Expectations — Perceptions In Smile Design." Or you can contact us today to schedule an appointment so that we can conduct a thorough examination and discuss your cosmetic and restorative dentistry treatment goals. And if you want to read the entire feature article on Jerry Rice, continue reading "Jerry Rice — An Unbelievable Rise To NFL Stardom."